Products
We are so pleased to offer specialty retail to our clients.
We have high standards and only want to sell a superior product, which is why our selection is small. We'll add other products as we find good quality items.
If there is something you would like to see us carry, please contact us.

SMACK Pet treats & Food - Raw dehydrated superfoods!

Pet-Tek Products - high quality, reasonably priced supplements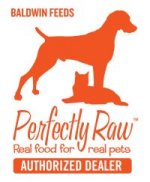 Perfectly Raw™ - a complete, balanced and vet approved raw diet

Red Dingo Dog tags - a solid dog tag and ring with a huge variety of styles and colours. These tags & engraving are guaranteed for life!